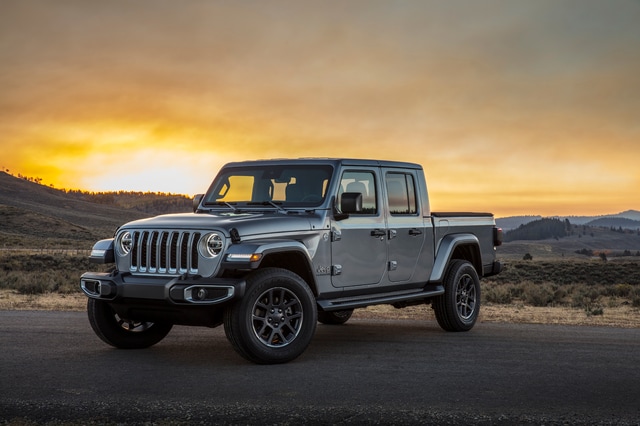 Are you prepared to fully enhance your driving and payload performance with an innovative truck model designed by the Jeep brand? For Florida truck seekers who are interested in the all-new Jeep Gladiator, the release date for this one-of-a-kind Jeep model that returns to the Florida roads and trails around April 2019! If you're curious on what this model brings to your driving style and capability needs, read below to see some of what the Jeep Gladiator offers!
The Jeep Gladiator offers high-level power and performance with a standard 285-horsepower V6 with the optional 8-speed automatic transmission. If you want even more capability, the available 3.0-Liter Turbocharged 3.0-Liter diesel engine option brings 442-lbs of torque to the table and holds a towing capacity of up to 7,650-lbs which is ideal for trailering dual four-wheelers or your fishing boat! The Jeep Gladiator also sports up to a 1,600-lbs payload and offers the available 33-inch all-terrain tires for maximum grip off-road!
Pop off the removable doors and rooftop on your next driving adventure to your favorite campgrounds or tailgate party and look forward to plenty of space for up to five passengers! The 2020 Jeep Gladiator is designed with all the innovative tech that Jeep offers and if you're considering a new truck model, we'll have the Jeep Gladiator in our showroom before this summer!
View and test drive the new 2020 Jeep Gladiator in Starke, FL
Stay updated on the 2020 Gladiator arrival to Florida by contacting our sales team at (904)263.5451, and stop by our dealership in Starke when you're ready to view the Jeep trims we have in store for you! We can't wait to show off this unique Jeep model to you, and we'll see you in our showroom soon!