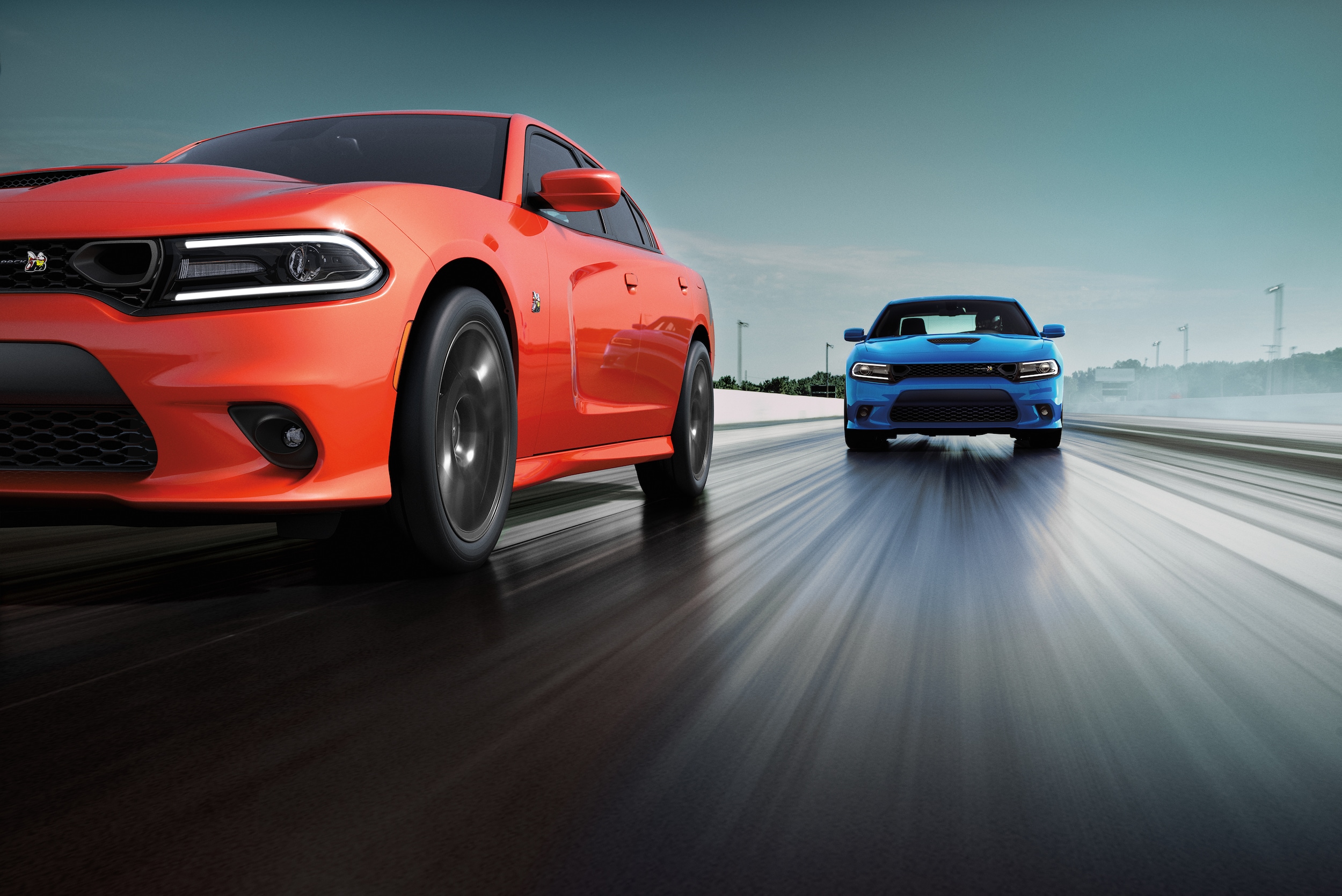 ​
If you are a fan of performance, then you are probably familiar with what Dodge has to offer. This is a car company that is not afraid to stuff a 707 horsepower engine in several of their models. When it comes to true muscle power, Dodge really likes to take things up a notch. Here is a look at what this muscle car automaker has to offer.
When we talk about new Dodge models, we have to start off with the Challenger. This is the two-door car that is simply built to blow the doors off other cars on the road. This vehicle offers many powertrains that can give you anywhere from 305 to 797 horsepower. On top of that, the Challenger has a cool retro design that really makes it stand out from other vehicles on the road.
Now, if you are a fan of four-door vehicles, then you know Dodge is really the only choice when it comes to muscle car sedans. That's why the Dodge Charger is such a special vehicle. With the Challenger, you can literally take five people in comfort while owning the left lane. Much like the Challenger, you can get up to 797 horsepower in this vehicle.
In addition to Dodge's impressive line-up of powerful cars, the automaker also brings its muscle car power to SUVs. There is the Dodge Durango. This low stance, mid-size SUV has three rows and lots of power. If you are looking for a more traditional SUV body style, there is the excellent Dodge Journey. The Journey offers lots of room and capability with top powertrains available.
Finally, Dodge has a very capable minivan model that is winning more and more fans. The Dodge Grand Caravan has lots of space and modern comfort features. If you have a family and don't want to drive a "cookie-cutter" minivan, then the Journey is a great option.
Overall, Dodge is really sticking to its guns when it comes to being the muscle car automaker. From its cars to its SUVs and minivan, Dodge is looking to remain a leader when it comes to horsepower. It will be interesting to see what Dodge has in store for the future.